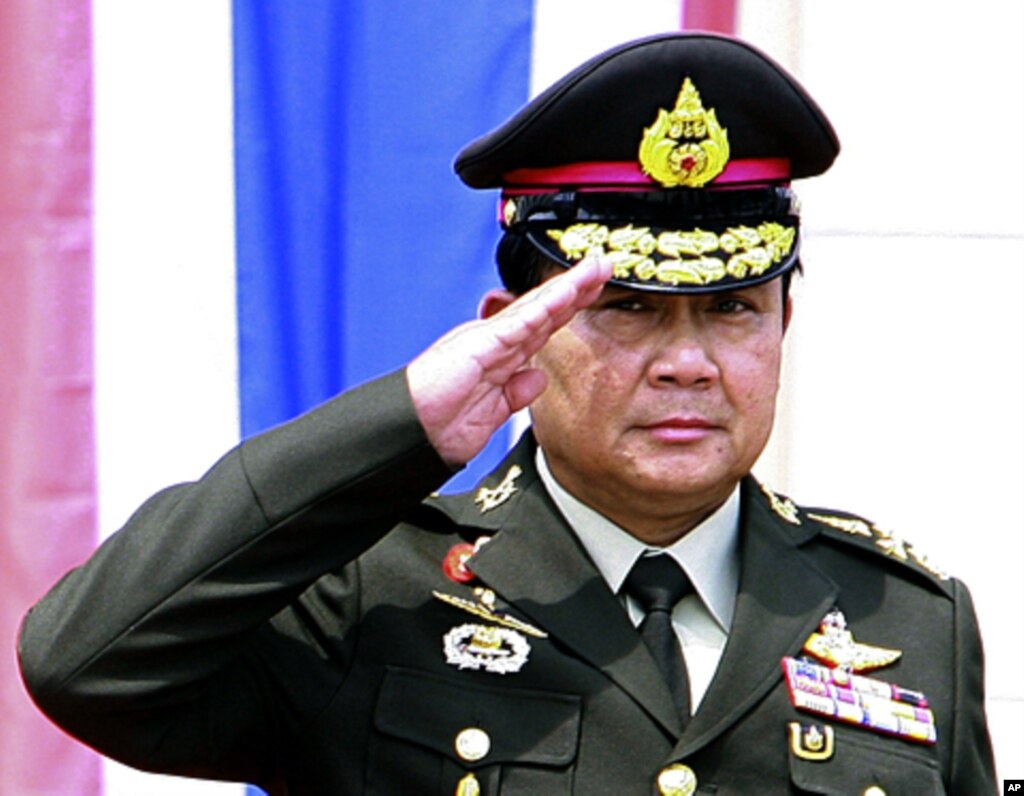 The head of Thailand's Royal Army lauded the Armed Forces of the Philippines Monday for the AFP's role in peace efforts with the Moro Islamic Liberation Front. Royal Thai Army Commander-in-Chief General Prayuth Chan-ocha made the remarks during a visit to Philippine Army headquarters, Army spokesman Maj. Harold Cabunoc said.
"General Prayut(h) lauds the AFP for contributing towards the success of the drafting of the framework agreement with the MILF," Cabunoc said on his Twitter account. Last October, the Philippine government and the Moro Islamic Liberation Front signed a framework peace agreement that aims to replace the Autonomous Region in Muslim Mindanao with a Bangsamoro entity.
Both sides over the weekend concluded another round of exploratory talks in Malaysia. Earlier, the Philippine Embassy in Bangkok said Prayuth's visit aims to find out how Thailand can help victims of Tropical Cyclone Pablo (Bopha).
Over the weekend, the embassy said the Royal Thai Army donated $30,000 (P1.234 million) to the Philippines as aid for victims of Tropical Cyclone Pablo. It said Prayuth and a delegation is visiting the Philippines to "meet with their Philippine counterparts and look into areas of cooperation, including in disaster relief and recovery."
The National Disaster Risk Reduction and Management Council said that as of Sunday morning,Pablo had left more than 1,000 dead.

-Black Pearl (December 17, 2012 11:01PM)