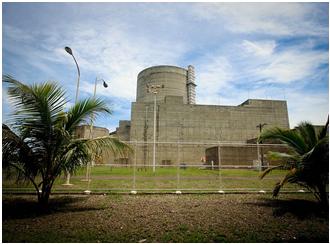 Energy Secretary Carlos Jericho Petilla has recently admitted that their Department is now eyeing for nuclear projects in the Philippines to attract more foreign and local investors.
Petilla said that even before he was appointed by the President as the secretary of the energy department, he was already eyeing for a nuclear projects as solution for the country's impending problem on electricity.
"We're looking at it on a long-term basis. We're counting on [nuclear as an option]. At the same time, we have to look at the technical side, and then recommend later on if studies show that it's good for the country," Petilla said in a statement released by the Philippine Daily Inquirer.
"In the end however, we always have to [consider] social acceptability. One thing I can guarantee, nuclear power will have a level playing field, but we just need to take into
account social acceptability," he added.
The Department of Energy (DOE) aims to implement a new program on nuclear energy in the Philippines by constructing a nuclear power plant that could generate 2,000-megawatts of electricity by 2025.
Although, the expected generating capacity of the nuclear plant is still far of the needed capacity, which is 4, 100MW by 2017, the DOE said that this plan could lessen the country's dependency on coal and imported fuel that makes the cost of electricity high and could prevent any worst situation to happen in the future generation.
If the plan is pursued, Petilla said that the DOE may propose a minimum of $1 billion initial investment. He also added that nuclear is much cheaper and environment-friendly source of energy.
However, the DOE's plan to have a nuclear plant as a source of energy makes several anti-nuclear movements active again on its fight against what they called a wasteful means of energy.
One of them is the international environmentalist group, Greenpeace, whose known for being a pro - environment. Anna Abad, Greenpeace campaigner for climate in energy on Southeast Asia, said their organization was shocked on DOE's recent proposal to revive the use of nuclear power in the Philippines.
"Worldwide, the nuclear industry is declining having failed to establish itself as a clean, cheap, safe or reliable energy source. The DOE's new proposal to implement a national nuclear power program in the energy reform agenda is utter madness." Abad said.
"Nuclear energy cannot be good for the country as Secretary Petilla claims, because nuclear power is neither safe nor clean. No amount of technological sophistication or safety
culture can prepare any country or its people to the inherent dangers of nuclear energy," She added.
Abad has also reminded the DOE about the tragedy caused by nuclear energy in Ukraine and very recently in Fukushima, Japan, which was being considered as the world's worst human-made disaster to date.
Instead of using Nukes, Greenpeace had urged the DOE to focus more on the usage of sustainableand renewable energy sources that according to them is much safer and cleaner than any other sources of energy.
Backing the Greenpeace' stand against the plan of the DOE to go nuclear, the Philippine Rural Reconstruction Movement-Negros area Manager Edwin Balajadia said in a statement, "Despite the advances in nuclear science and technology, there is still no '100 percent safe ground' when it comes to controlling and producing nuclear power and in disposing nuclear wastes as shown in the experience of more technologically advanced countries."
Balajadia is weary of the proposed plan of the DOE to build a new nuclear plant wherein the province of Negros Occidental is one of the eyeing sites for construction, which is based on the 10 suitable sites identified by the Administration of the ousted President Ferdinand Marcos. -

READ MORE HERE: BlackPearl.com.ph