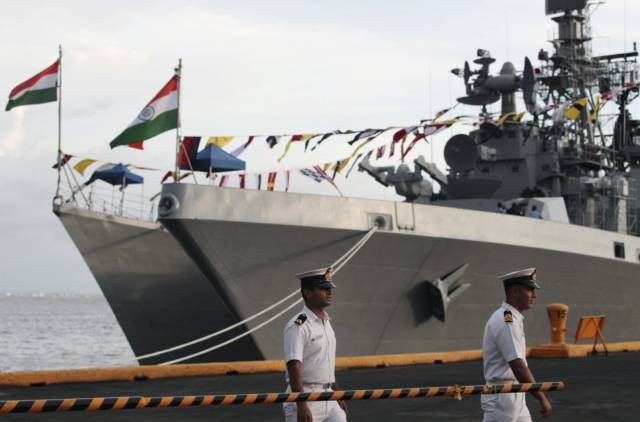 Four ships of the Indian Navy are in the country for a five-day goodwill visit to boost defense ties between India and the Philippines.
The vessels arrived yesterday at Manila's South Harbor and were welcomed by officials and personnel of the Philippine Navy.
The ships, which are under the command of Rear Admiral P Ajit Kumar, are INS Saptura, a Shivalik-class stealth multi-role frigate; INS Shakti, a Deepak-class fleet tanker; INS Ranvijay, a Rajput class destroyer; and INS Kirch, a Kora class corvette.
The visit coincided with the port call of USS Chosin, a guided missile cruiser that docked in Subic yesterday.
Navy spokesman Lt Cmdr. Gregory Fabic said the visiting Indian crew would join activities related to security and intelligence, shipboard tours, passage exercise tours and goodwill games.

- The Philippine Star