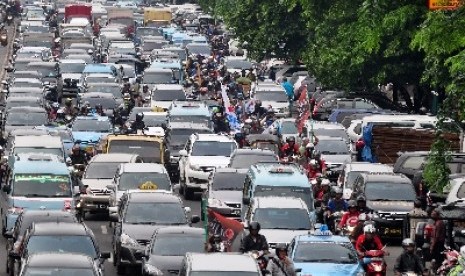 The Governments of Indonesia and Australia continue cooperating on transportation. Both countries officially extend Memorandum of Understanding on information exchange, consultation, joint study and facility of transportation.
"The agreement is valid until the next five years," Indonesia Minister of Transportation, EE Mangindaan, said on Tuesday. The first MoU signed in January 31, 2008 is effective until January 31, 2013.
Mangindaan said the MoU focused on land transportation, railway, marine transportation, river transport, air transportation and data management. The MoU also allows both countries to hold joint study on the growth of potential transportation.
Besides the MoU, Indonesia and Australia sign Infrastructure and Transport of Australia on the Indonesia Transport Safety Assistance Package (ITSAP), aiming to rule and promote transport safety based on international standard.
Australian Minister for Infrastructure and Transport, Anthony Albanese, said the MoU had several important points, such as cooperation between National Search and Rescue (Basarnas) and Australian Maritime Safety Authority (AMSA). He also said that the MoU included information of ship transportation in Indonesia and development of maritime satellite communication.

-Republika Online (December 11, 2012 23:43PM)