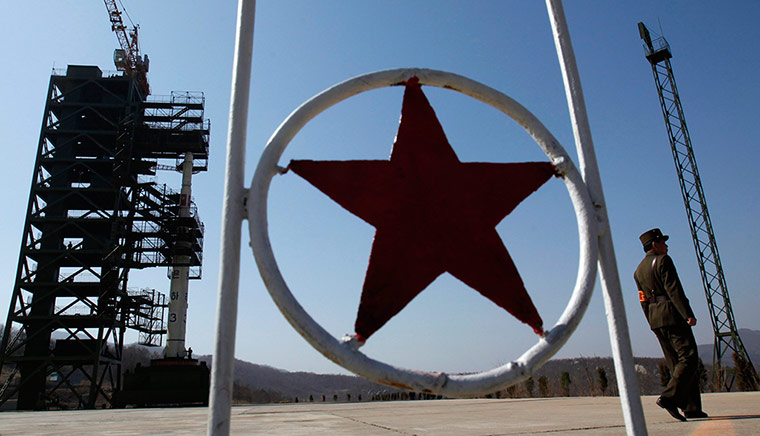 Senior diplomats of South Korea and China met Monday to discuss a possible U.N. response to North Korea's defiant long-range rocket launch last week, a Seoul official said.
Kim Bong-hyun, Seoul's deputy minister for multilateral and global affairs, held talks with China's Assistant Foreign Minister Ma Zhaoxu in Beijing earlier in the day, the official said, speaking on the condition of anonymity.
There was no official announcement on the results of the Kim-Ma talks, but the Seoul official said the topics included a possible U.N. action against North Korea over the rocket launch.
North Korea claims that its rocket launch was to put a satellite into orbit but the international community sees it as a disguised attempt to improve its intercontinental nuclear missile capability.
South Korea and the U.S. are seeking tougher U.N. sanctions against North Korea, believing that the rocket launch violated earlier U.N. resolutions that ban the communist country from carrying out any long-range missile development.
It is unclear, however, whether China, a veto-wielding Security Council member, will back any new sanctions against the North.
China, a key ally of North Korea, said last week that any U.N. response to North Korea's rocket launch should be "prudent."

-Interaksyon (December 17, 2012 11:08PM)