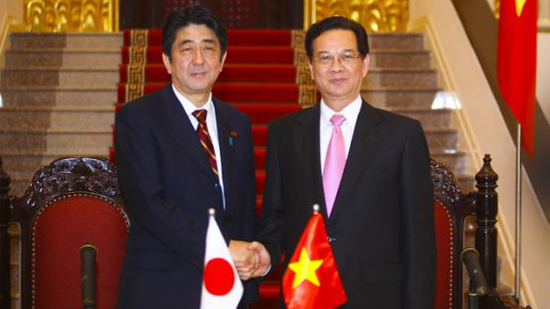 The Japan Business Association (JBA) in Vietnam's capital Hanoi on Tuesday signed a Memorandum of Understanding (MoU) with the country on human resource training.
As a part of the fifth phase of the Vietnam-Japan joint initiative running from July 2013 to December 2014, the 18 month- long MoU is expected to offer Vietnamese laborers more employment and training opportunities in Japan, even managerial-level training as well as to lure more Japanese investment and improve the investment environment in Vietnam.
The MoU was signed between JBA and Vietnam's Ministry of Labor, Invalids and Social Affairs, the Ministry of Education and Training, and the Ministry of Industry and Trade.
Addressing the signing ceremony, Vietnamese Deputy Prime Minister Nguyen Thien Nhan said that he expects the two nations to further expand the fields of cooperation to culture, education and science-technology along with politics and economy.

- Philippines News Agency