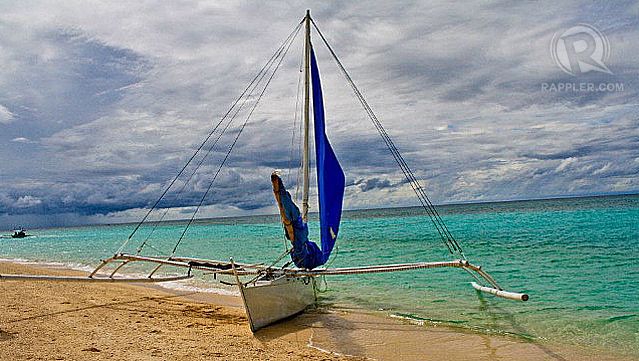 Chinese tourists believe the Philippines is one of the best tourist destinations in the world.
In a statement, the Department of Foreign Affairs (DFA) said the country was among the recipients of the Best Tourist Destination award given by China's Oriental Morning Post.
The award was based on a consumer survey done by the Shanghai-based daily. The results showed that the Philippines is still a sought-after destination among Chinese nationals.
Other countries that won the award were Ireland, Korea, Singapore, Finland, and Dubai in the United Arab Emirates.
"The award supports the consumers' renewed confidence in the Philippines, which remains to be a popular and sought-after destination among Chinese tourists," the DFA said.
The award comes two years after the tragic Manila hostage crisis in August 2010 when a tourist bus was hijacked at the Quirino Grandstand. Onboard the bus where 20 Hong Kong tourists, a tour guide, and 4 Filipinos.
The 10-hour hostage-taking incident left 9 Hong Kong tourists dead along with the hostage taker, Rolando Mendoza, a disgruntled former police officer, who took his own life.
The incident, which was beamed live by international cable networks, sparked controversy and outrage. It also marked the first major crisis of the Aquino administration, who, at that time, was barely a month into office.
After the unfortunate incident, the Philippines and China mended fences. Groups of Chinese tourists have also started to again arrive in the country after travel bans were issued.
"The Philippines is able to maintain its strong presence in the Chinese market through aggressive promotion and strategic partnerships with local media," the DFA said.
With a growing number of Chinese tourists in the country, the DFA said several local airlines have reactivated old routes and introduced chartered flights to various tourists spots in the country.
The department added chartered flights will be opened in time for the Chinese New Year holidays covering several routes such as:
Beijing-Kalibo - January 15

Hangzhou-Kalibo - January 17

Guangzhou-Cebu - January 17

Chengdu-Kalibo - February 5

Shanghai-Cebu - February 8
By the 2nd and 3rd quarters of 2013, which will cover the summer season and the Chinese National Day holiday, the DFA said chartered flights out of Wenzhou, Hangzhou, Nanjing, Wuhan, Chongqing and Xiamen will also be opened.

-Rappler (January 12, 2013 1:12PM)